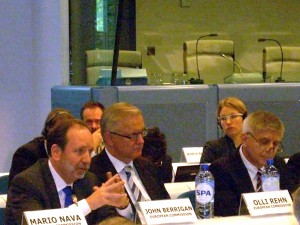 The financial crisis has brought conflicts of interest between the banking sector's home and host countries sharply into focus. Countries where foreign banks' subsidiaries or branches are systemic face particular challenges in safeguarding financial stability and ensuring adequate credit supply for their economies. The countries of Central, Eastern and Southeastern Europe (CESEE) are important hosts to foreign banks headquartered predominantly in Western Europe. The ongoing eurozone crisis has highlighted the risk of disorderly deleveraging of western parent banks vis-à-vis their affiliates in CESEE and difficulties in cooperation between home and host country authorities.
Against this background, it is the objective of the Vienna Initiative 2 to help:
Avoid disorderly deleveraging.
Ensure that potential cross-border financial stability issues are resolved
Achieve policy actions, notably in the supervisory area, that are taken in the best joint interest of home and host countries.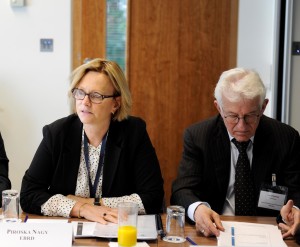 The Vienna Initiative 2 builds on the success of the Vienna Initiative 1, which was established at the height of the global financial crisis of 2008/09. It again uses a private-public sector platform, which brings together key International Financial Institutions, the European Commission and relevant EU institutions, the principal cross-border banking groups, and home and host country authorities, complementing other initiatives. Its geographical coverage extends beyond the European Union (EU) and also includes other CESEE counties with a substantial presence of western banks—instances where cross-border arrangements are naturally much less developed than inside the EU.
The work within the Vienna Initiative 2 aims for practical results by monitoring of, and reporting on, the deleveraging process and by setting up temporary structures where private and public sector decision makers meet to exchange experience and discuss appropriate actions.